Shades Add Value & Energy Efficiency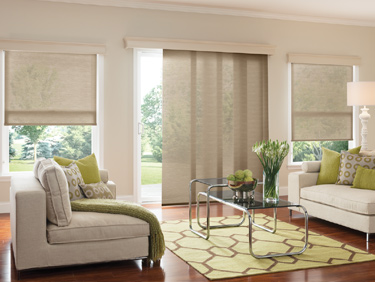 ABS Window Coverings
ABS window coverings deliver optimal light control, privacy, energy efficiency, and UV protection
Solar Shades OPENNESS LEVELS FOR EVERY PREFERENCE
Shades with lower openness (1% – 5%) are becoming increasingly popular with consumers; they increase UV blockage and privacy.
A higher openness factor (7% – 14%) offers a better view to the outside but less privacy, especially for lighted interiors at night.
Solar Shades maintain a view to the outside while keeping interior temperatures cool and comfortable. They also minimize glare on TV screens and computer monitors, and block UV rays to protect furnishings, carpets and artwork from fading. And now they do it with more style than ever before.
Exterior Solar Shades extend the usefulness of outdoor spaces, making porches, patios and decks more comfortable. Areas exposed to harsh afternoon sun can be protected from glare and solar heat gain. Exterior solar shades can also hang to the outside of windows to block the sun's rays before they reach the interior of the home, reducing air conditioning costs.
Roller Shades
Offering both classic and contemporary styles, roller shades are made in an assortment of fabrics and screens, with a wide range of opacities from sheer to complete blackout. Simply pull the cord to position the shade at the perfect height for your light preference.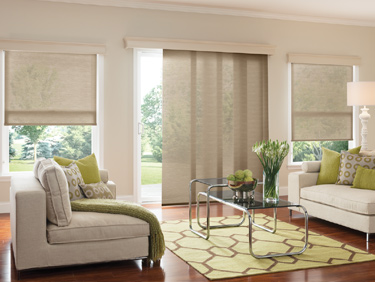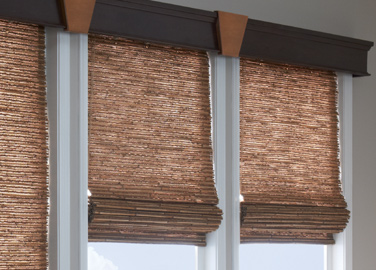 Woven Wood Shades
If your décor demands very special warmth and a touch of mystery, woven wood shades are the perfect option. Their distinctive patterns, textures, colors, and feel create a mood not achieved with any other type of window treatment. Created from natural materials, wood, bamboo, grasses and reeds, each pattern and style has uniqueness all its own.
Solar shades, with their sleek lines, are especially complimentary to contemporary décor and are a treatment of choice homes and offices, offering great views while deflecting the sun heat and damaging UV rays.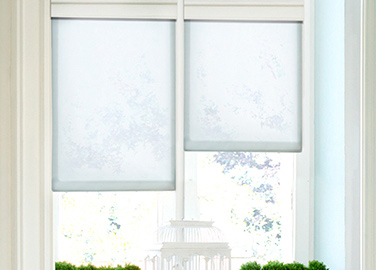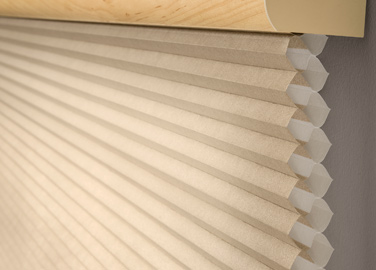 Honeycomb shades adorn your windows or archways with a dazzling array of sophisticated colors and textures. Single and double honeycomb fabrics are available in various pleat sizes with your choice of sheer, light filtering, and room darkening possibilities. You can also choose top-down/bottom-up options for even more light control and privacy. The unique hexagon cell shape acts as a barrier between your room's interior and the temperature of the air outside. Outside air is trapped in the cells, insulating the room from exterior heat in the summer and cold in the winter.
Roman Shades
Roman Shades dress up a room, combining the look of a drapery with the ease and convenience of a shade. Fabrics are woven in three opacities: semi sheer, translucent and room darkening, all with options of either flat or looped-fold styles.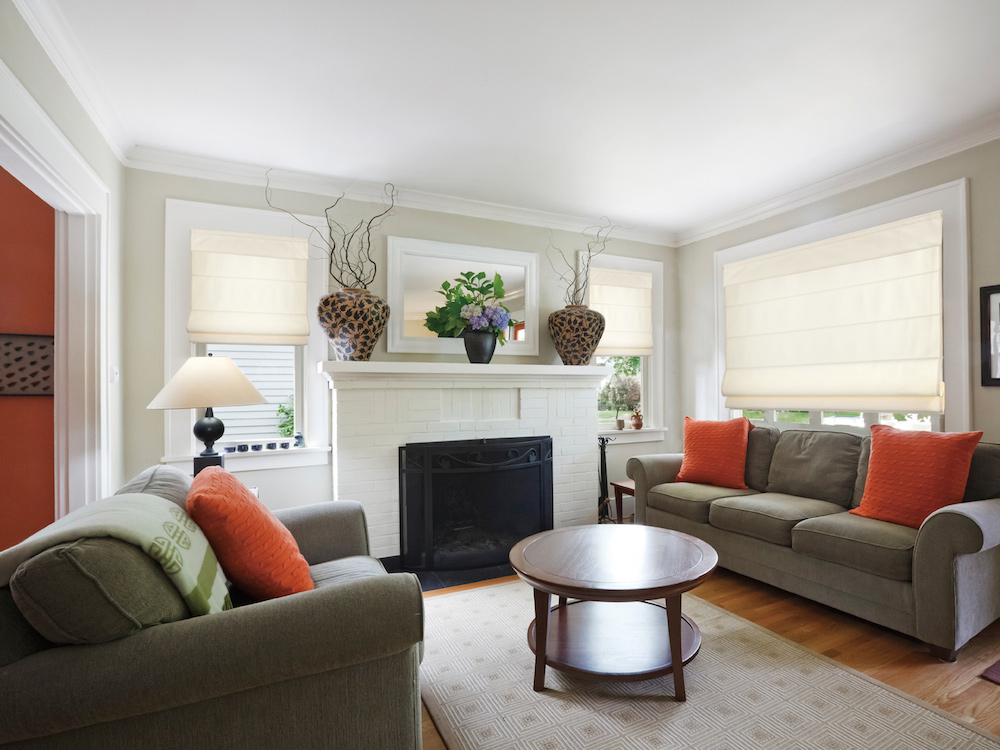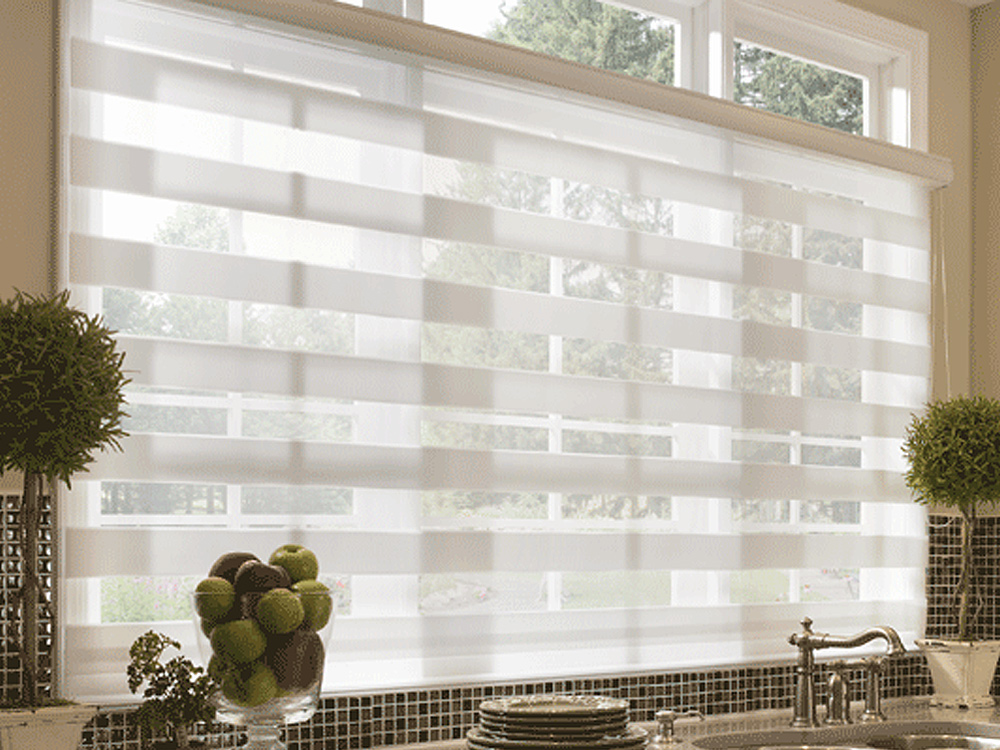 Sheer Horizontal Shades
Sheer horizontals combine the benefit of a graceful sheer or semi-sheer fabric with the practical light control of a blind. The sheer fabric surrounds a soft polymer vane. When the vanes are in the open position, your room is bathed in soft filtered light. When closed, you have privacy and the elegance of a drapery. Shadings are available in 2" or 3" vanes in both horizontal and vertical applications.