Verticals – Dramatic yet Sensible Look
Custom Solutions for Large Windows
Verticals deliver a practical solution for large windows and sliding glass doors, providing both beauty and functionality. Verticals come in a wide variety of elegant textures and colors and come standard with a heavy-duty track system for years of trouble-free operation.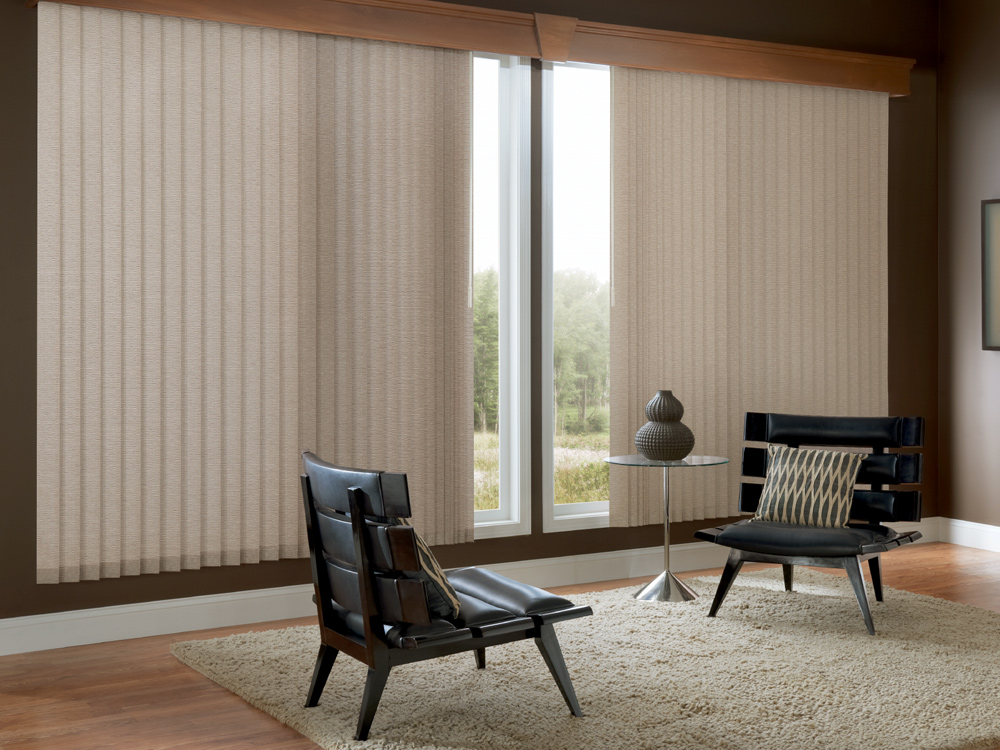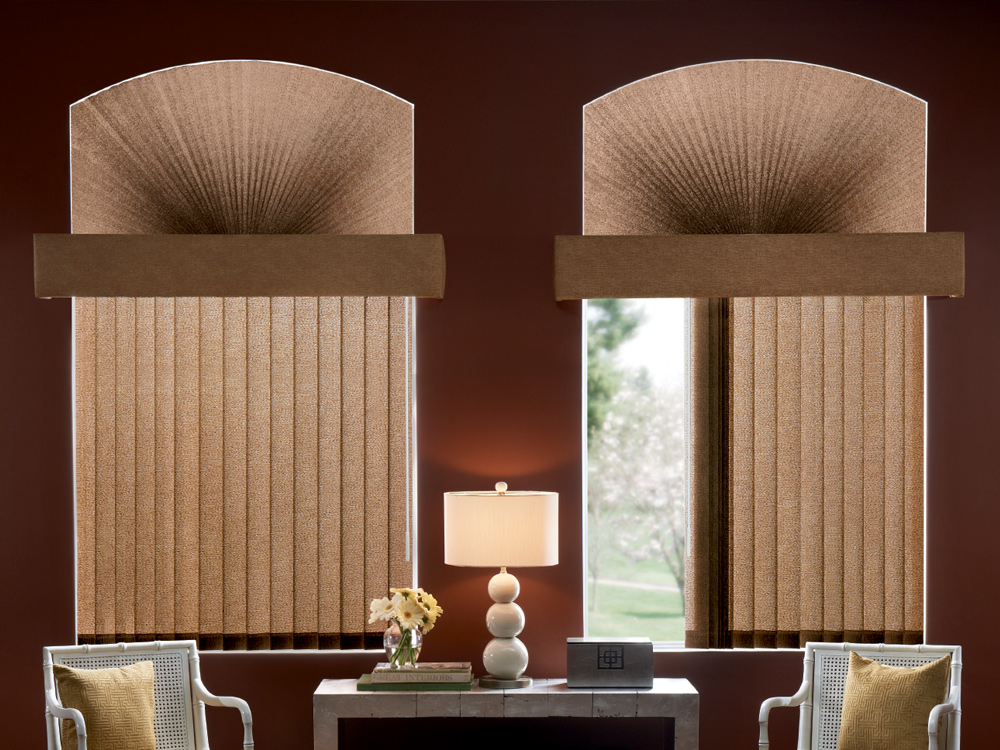 Fabric Vertical Blinds
Vertical blinds made from fabric provide you with a soft yet dramatic effect you're looking for. They furnish a similar look and feel as well as the light-filtering practicality of curtains, yet with a sleek style that many are looking for. Fabric verticals can be vacuumed, making them easier to dust. You can choose from an extensive collection of designer-inspired fabrics to match textures, patterns, and colors.
Vinyl Vertical Blinds
Designed to be strong and durable, vinyl vertical blinds are available in a variety of colors, thickness, and translucency options to fit your needs. Vinyl verticals can be designed using solid colors that add brightness without losing privacy, as well as translucent options that let in more natural sunlight and give any space an open, airy feel.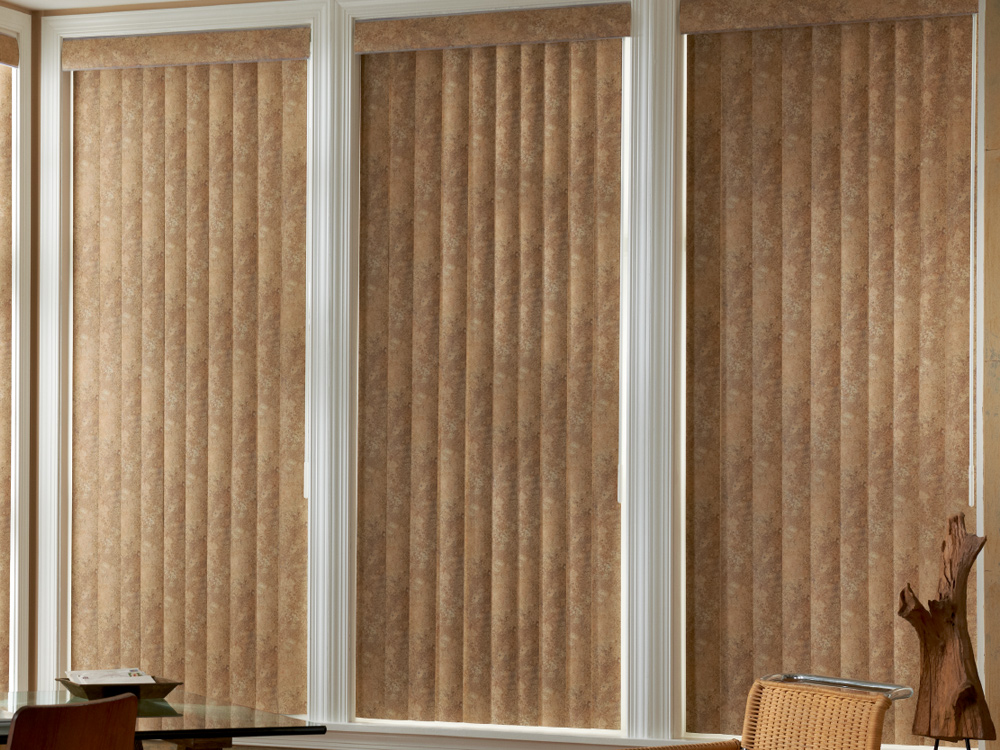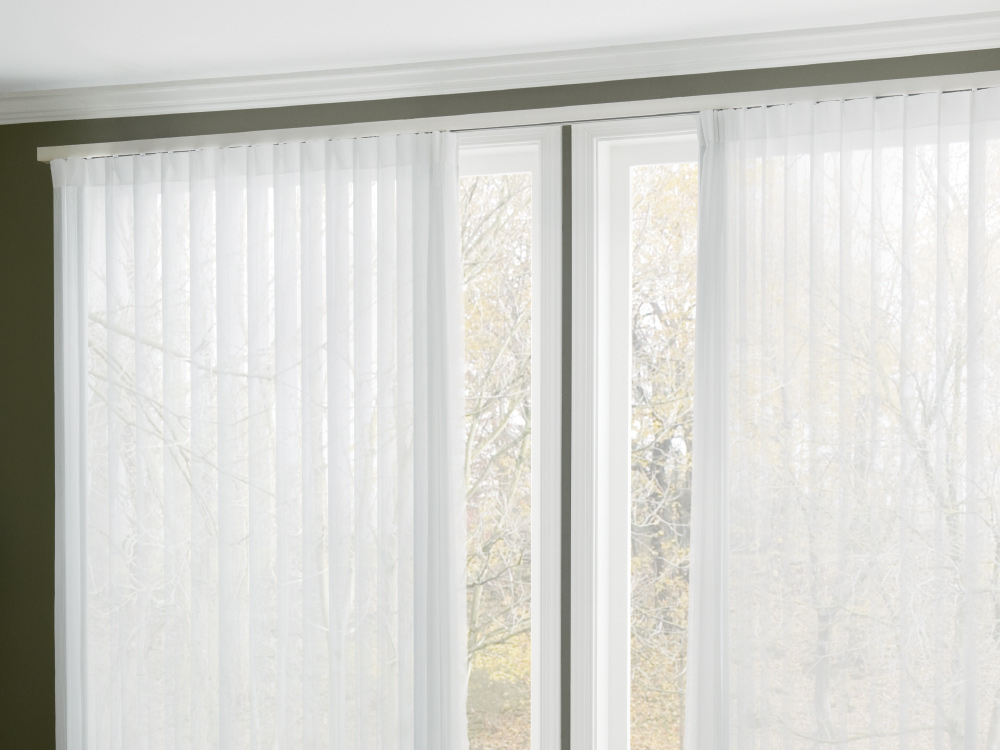 Sheer Vertical Blinds
Sheer vertical blinds provide simple light control, from fully open allowing for natural sunlight to stream in, to fully closed, which permits a softly diffused light to inter. Their elegant, sheer design maintains a drapery-like appearance, and nearly limitless colors, patterns, and textures can complement any decor.
Sliding Panels
Sliding Panels slide to the side of the window or door and neatly stack behind each other. It is a fashionable new way to cover large windows and doors and is an option to Vertical Blinds.
Sliding Panels are available in most of the collection colors in bamboo and shade material.